Shin guards size chart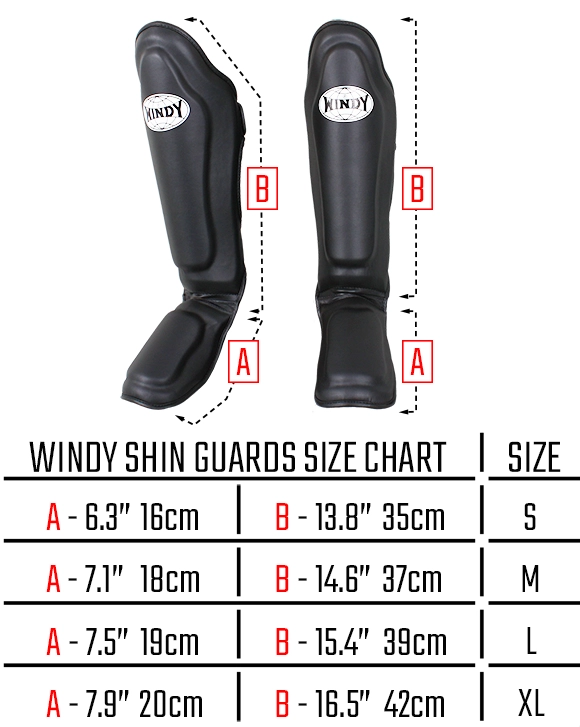 © Copyright 2022 - Windy Boxing Store
Windy Muay Thai shin guards
$114.00
Windy Muay Thai shin guards – Premium quality leather.
Windy has accumulated more than 6 decades of experience in crafting Muay Thai shin guards. As such, when buying these, you will find them to be among the best Muay Thai shin guards available.
Windy shin pads combine 2 thick layers, one of rubber and one of latex, capable of high impact absorption. The protected area is extensive, covering both the front and sides of your shin – and your foot.
Our Muay Thai shin guards feature a reinforced closing mechanism – which allows them to be secured firmly, preventing them from shifting when you need them to stay put. Despite the snug fit, our shin pads are comfortable to wear, partly due to their ultra-lightweight construction.
Our shin guards are suitable for application as both Muay Thai and kickboxing shin guards. Offered with a 3-month warranty, they are available in a full range of sizes, from S – XL.
You can view the whole range of shin guards by Windy by simply visiting the Windy Muay Thai gear page.
Size Chart
Related products
Rated 5.00 out of 5

$

179.00