Bag gloves size chart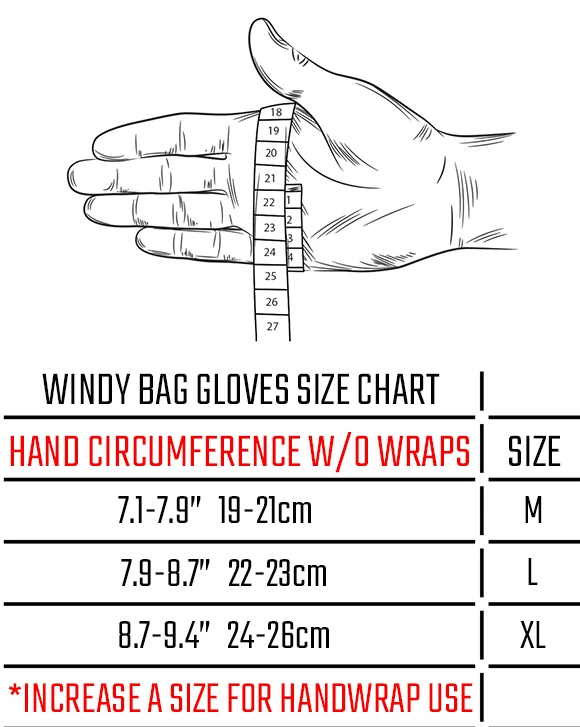 © Copyright 2022 - Windy Boxing Store
Windy punching bag gloves
$69.00
Windy heavy bag gloves in premium black cowhide leather
These heavy (punching) bag gloves were specifically developed and crafted to withstand grueling bag work. With its ability to absorb the impact from heavy blows and rubber padding that is truly "heavy duty", this bag glove is basically indestructible.
Note: The Windy Boxing Store USA backs all of its heavy bag gloves with a tree-month guarantee.
These boxing bag gloves from Windy can be put to use on any punching bag, but they really perform at their best when used as heavy bag gloves.
These punching bag gloves from windy fit snugly, and feature heavy duty Velcro closures.
Visit the Windy boxing equipment page to explore the complete range of boxing bag gloves.
Size Chart
Related products
Rated 4.00 out of 5

$

119.00